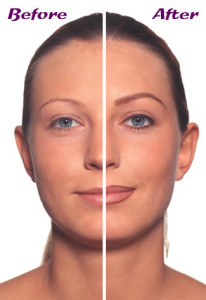 Permanent Make-Up is perfect for busy people who have little time to apply makeup, for the
athlete who wants to look natural, and those with oily skin whose makeup seems
to disappear after a short time. Also, those allergic to conventional cosmetics or
contact lens wearers may benefit from the application of permanent makeup.
We offer cosmetic enhancements including eyeliner, eyebrows, lip liner, full lip
color, beauty marks.
Whether you would like to create a soft natural look or a more defined
dramatic one, or you would like to correct nature's mistakes, we are ready to
meet your needs at Vellisimo Salon & Spa